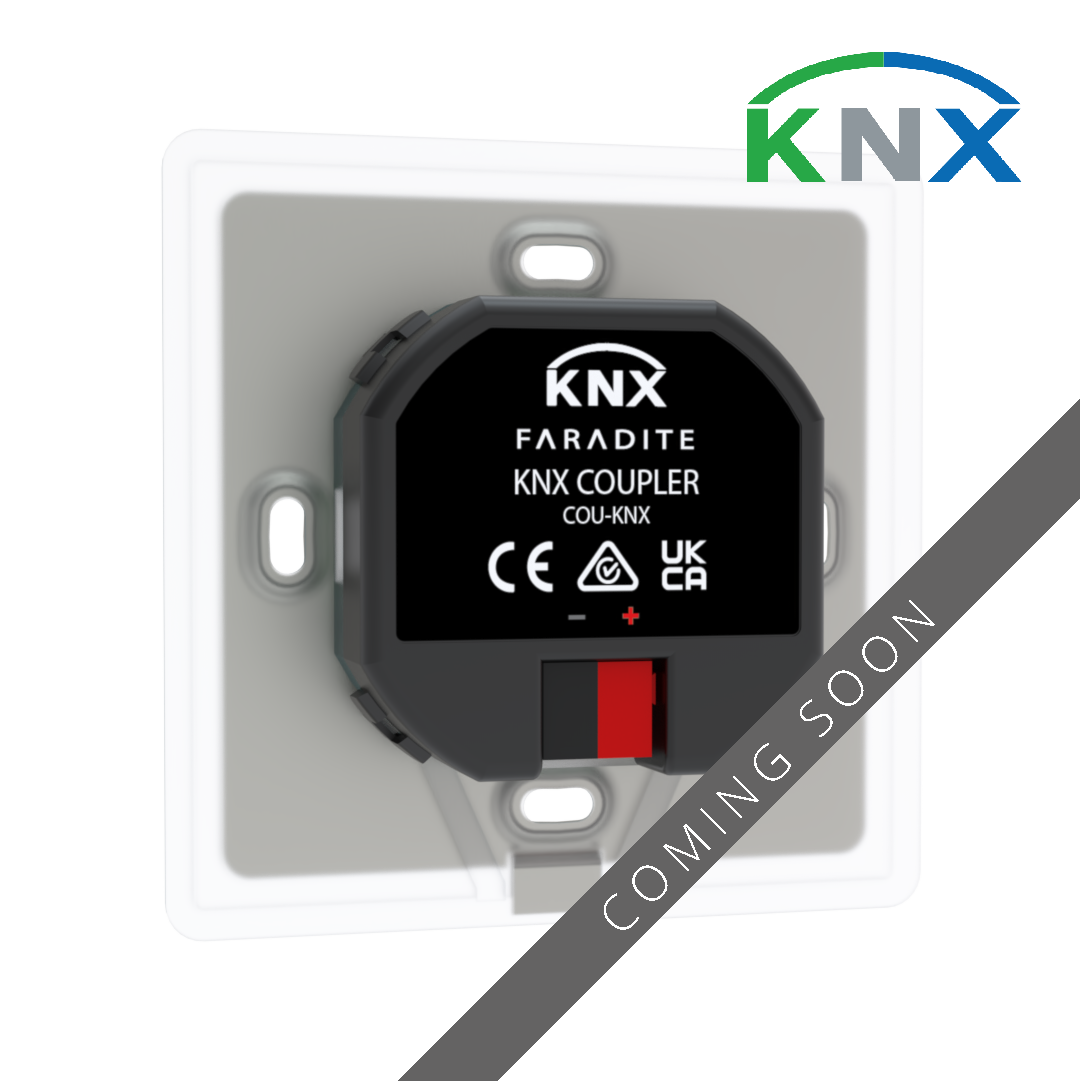 Coupler - KNX

Coming Soon


Sign up to our newsletter to be notified when we release pricing and start shipping
The Faradite KNX coupler provides a KNX interface for our range of TAP front plates. It brings both the all the sumptuous finishes available, into the the KNX system. 
The KNX coupler boasts a huge range of great KNX features and each button can be configured to send any of the function types available on the product including Switching, Dimming, Scenes, Blinds, and advanced data types. This makes the KNX coupler a powerful option for the KNX integrator looking to offer incredible functionality from the aesthetically stunning TAP switch range. 
The internal temperature sensor gives accurate, fast temperature reporting the KNX bus, allowing for zonal; temperature control to be achieved without the need for any other bulky, standalone temperature sensors in the room. Threshold objects are available for further temperature monitoring functions. 
The halo light that gently illuminates the outer edge of the switch can be configured to provide visual feedback of each button press, or it can be controlled via KNX group object. This means it can be used as a status light for anything in the KNX system such as, doorbell notifications, alarm status, and many others. 
The KNX Coupler can be installed directly in round EU back boxes and square UK back boxes, and the back of the coupler only requires XXmm clearance in the back box.
Key Features:
- KNX Connectivity
- Compatible with all TAP Front plates
- Control 6 different function types (Switching, Dimming , Scenes etc)
- Dual simultaneous group object send from single button press.
- Temperature sensor
- KNX controllable halo light
- TAP-5 Engravable