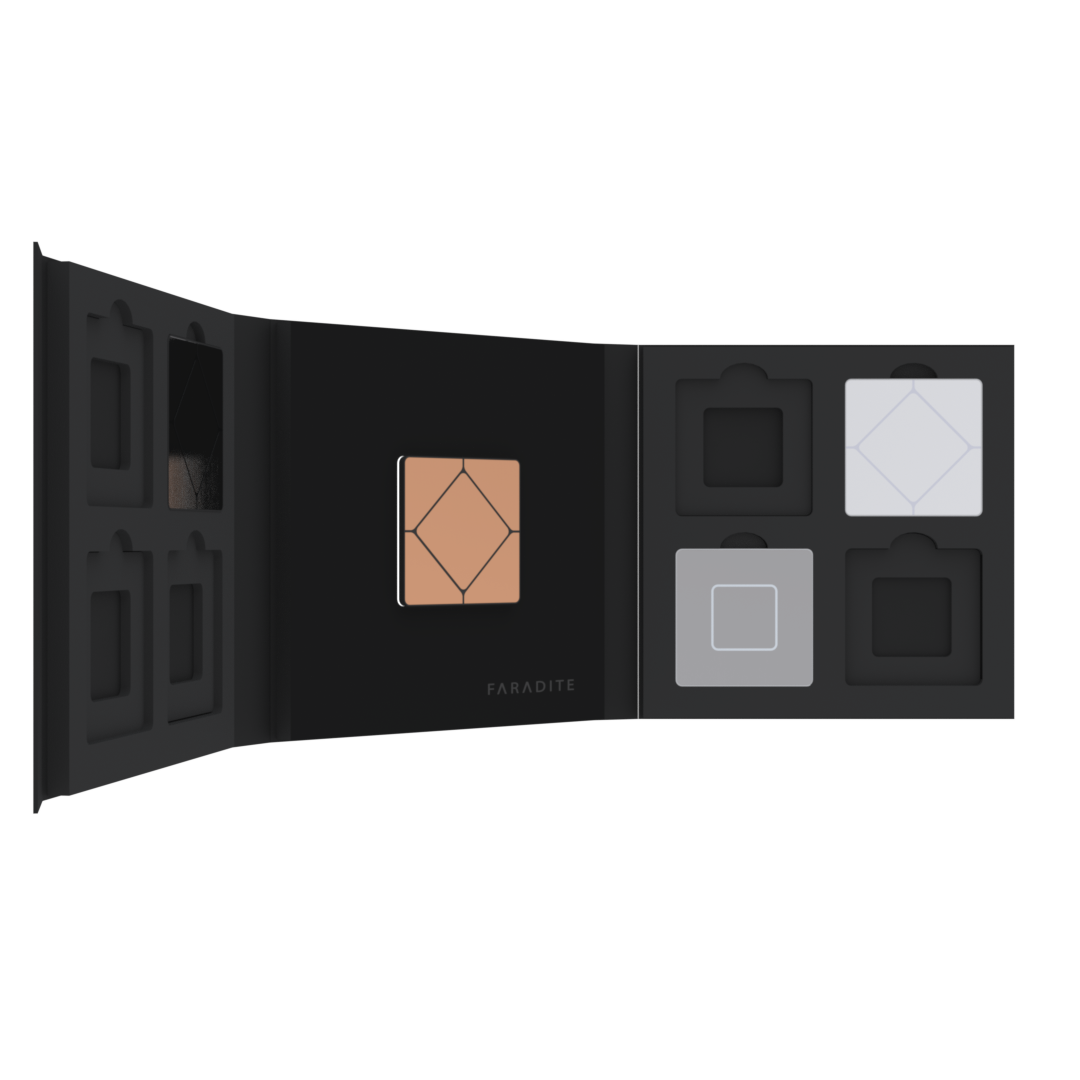 TAP Sample Case
TRADE DISCOUNT

Liquid error (snippets/product-badge line 32): Computation results in '-Infinity'

%
In stock
SHIPPING
|
TAXES
|
ORDERING
SKU
SAM-CAS1**SAM-PSU1**SAM-TAP5-BNI**SAM-TAP5-BCO**SAM-TAP5-MWH**SAM-TAP1-BSS
The sample case was designed to elegantly display the TAP keypad range as well as providing a secure travel case for the samples. It's the perfect companion for sales meetings and enables your customers to see all the finishes.
The sample case includes an international power supply (US, EU, AU, UK) which powers a central demo coupler. Whilst not fully functional, the coupler has an integrated adjustable halo light to show the aesthetic of an installed keypad.
The case can house up to 9 switch plates, 8 sample fronts can be displayed in the outer locations with one mounted on the central coupler. The TAP sample case product has the following 4 sample fronts included, and additional sample fronts can be purchased if desired.
- Display case (SAM-CAS1)
- Power supply (SAM-PSU1)
4 sample fronts
- TAP5 Brushed Nickel (SAM-TAP5-BNI)
- TAP5 Brushed Copper (SAM-TAP5-BCO)
- TAP5 Matt White (SAM-TAP5-MWH)
- TAP1 Brushed Stainless Steel (SAM-TAP1-BSS)
Please note that the sample fronts don't have any electronics to detect a press and therefore can't be used to demonstrate any haptic / light feedback. The case is designed to showcase the aesthetics only.