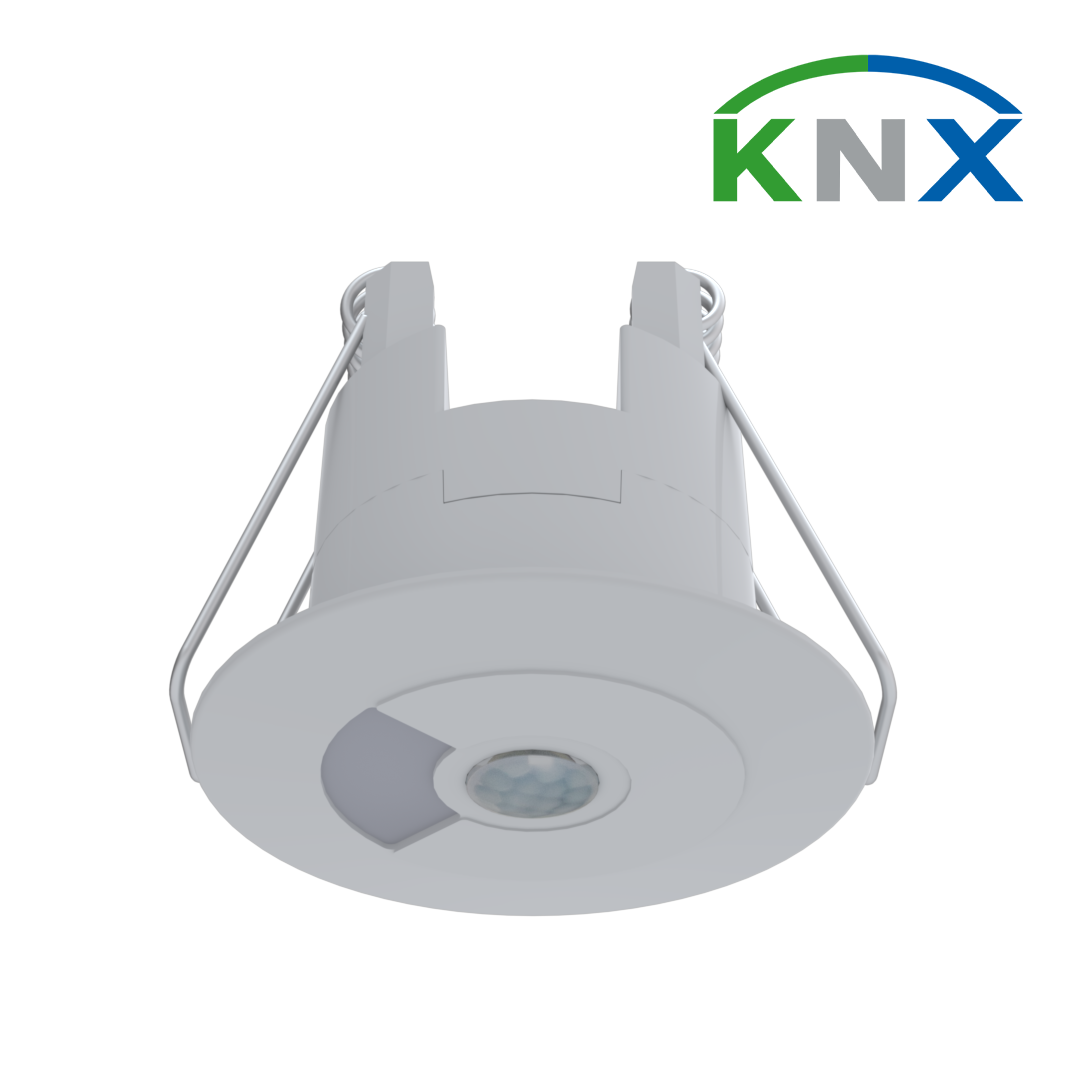 MOTION SENSOR 360 WHITE - KNX
TRADE DISCOUNT

Liquid error (snippets/product-badge line 32): Computation results in '-Infinity'

%
In stock
SHIPPING
|
TAXES
|
ORDERING
With just a 49mm diameter, the Faradite Motion Sensor 360 - KNX is a remarkably small KNX PIR sensor with a huge set of functions. The sensor is designed to provide a range of functions for both residential and commercial KNX installations alike.

The sensor can have up to 4 independent functions each with independent timeouts and configuration parameters. The range of functions each function can perform are: Switching, Dimming Value Transmitter, Scene, HVAC, Advanced (value transmitting including RGB) and Constant light control.

The Constant light control feature (daylight harvesting) ensures a set brightness / lux level is achieved by dynamically dimming the lighting in the room. The Faradite Motion Sensor 360 - KNX also allows for the brightness setpoint to be set via group object. A standby dimming level can be also be set.

Day / Night modes are available for each of the 4 independent functions allowing each to perform differently during day and night, with different timeouts if required.

Also, the master / slave functionality allows KNX installers to expand the detection capabilities of the PIR.

Advanced push button input functionality allows users to manually interact with the motion sensor by extending timeouts, blocking the sensor and more.

Also, a finely tuned internal brightness sensor accurately measures the Lux level in the room (external brightness group object available) no matter the light source, meaning fluorescent lamps, LEDs or halogen/incandescent lamps can all be accurately measured.

4 operating modes allow various levels of automation to be configured meaning the sensor can be configured as fully automatic (Auto on / off), absence (manual on, auto off), presence (auto on, manual off) or fully manual (manual on, manual off).

Long motion detection can be configured (separately across each function if required) to trigger different actions depending on the length of time a person is detected. E.g. lights may come on instantly when motion is detected, but using long presence detection on the second function for HVAC control can mean the Air conditioning is only turned to comfort mode if motion is detected multiple times in a set length of time. 

There are a range of powerful diagnostic tools available for the KNX integrator including a visual LED for detection validation, simple test modes for validating performance and a heartbeat mode to monitor devices KNX bus connection.
The latest ETS .knxprod file can be downloaded in ETS using the online catalogue. This product can only be used with ETS5 and ETS6.
DOWNLOAD PDF DATASHEET
Download - Instruction Manual
Download - KNX Certificate